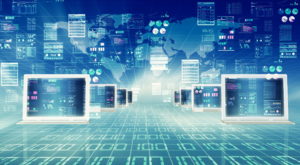 Tilt Holdings, a Massachusetts-based company specializing in cannabis technology, faces a possible class-action lawsuit over its marketing tactics.
Los Angeles residents Richard Komaiko and Marcie Cooperman filed suit against Tilt Holdings alleging the company violated federal law by spamming them and other customers with unsolicited text-message marketing.
Denver-based software firm Baker Technologies, a Tilt subsidiary that targets retail stores, also was named in the action.
Baker Technologies' products include online ordering, customer loyalty, messaging and analytics for more than 1,000 dispensaries in 24 states and Canada.
The lawsuit, filed in U.S. District Court in San Francisco, alleges that Tilt – which also provides cultivation and support solutions – and Baker violated the federal Telephone Consumer Protection Act.
The 1991 law prohibits any company from making unsolicited calls or sending uninvited text messages to possible clients.
The complaint alleges that at least 108 telemarketing texts sent to Komaiko from San Francisco-based dispensary Purple Star MD between Nov. 2, 2017, and April 17, 2018, read: "DELIVERY SPECIAL!! From 11:30-4:30 ONLY – ALL DELIVERIES 15% OFF!! Order online or by Phone…"
The complaint alleges several thousands of other potential plaintiffs could have received illegal and unsolicited texts.
San Francisco-based Eaze Solutions was slapped with a similar suit in May 2018.
Tilt, whose portfolio includes a license producer in British Columbia, trades on the Canadian Securities Exchange as TILT.
For a link to the lawsuit against Tilt, click here.
Bart Schaneman can be reached at [email protected]