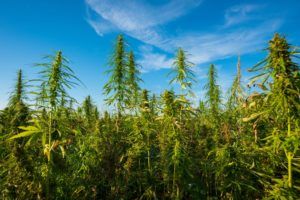 The Drug Policy Alliance (DPA), one of the nation's top marijuana reform organizations, cut nearly a third of its staff in the past month and is continuing to look at ways to restructure amid funding challenges.
DPA closed its offices in Colorado and New Jersey last month and, at the same time, laid off some staff across the organization, said Heather Mangrum, the alliance's managing director of communications.
In all, she said, the organization has cut its staff from a "little more than" 70 employees to about 50.
"Our mission hasn't changed," Mangrum said of an organization known for its work in cannabis legalization and social justice.
"We're looking at the current landscape of the drug policy movement," she said, and restructuring to "put us on a more sustainable footing … and allow us to be more flexible and responsive."
DPA, for example, currently has a team in New York's state capital, Albany, that is actively engaged in an 11th-hour adult-use legalization effort.
In addition to New York, DPA has an office in California, where it played a major role in recreational MJ legalization, and a small presence in New Mexico.
Reflecting the funding challenge, DPA spent $15.6 million in 2018, while taking in only $9.7 million, according to its 2018 annual report.
"It's been a very challenging year," Mangrum said. "We're certainly not alone in that space."
She indicated that Drug Policy Alliance's organizational restructuring could continue through the summer.
Jeff Smith can be reached at [email protected]