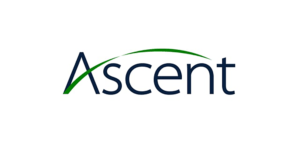 Financially troubled cannabis firm Ascent Industries has agreed to sell its Canadian assets for a cash amount that will be disclosed only after the Supreme Court of British Columbia has signed off on the transaction.
Ascent was granted creditor protection in early March to address liquidity issues after its cultivation subsidiary, Agrima Botanicals, was stripped of its license over infractions related to noncompliance.
The British Columbia-based company entered into an asset purchase agreement with BZAM Management, an affiliate of Gulf Bridge, involving all of the assets comprising the Canadian business.
The deal does not include Ascent's cannabis cultivation, production and distribution assets in Oregon, Nevada and Denmark.
Interim CEO Blair Jordan told Marijuana Business Daily that the price tag with BZAM will not be disclosed until the court has approved the purchase agreement.
"We anticipate that happening fairly soon," he said.
The court hearing is expected to take place on or before March 22.
Health Canada suspended the licenses of at least four cannabis companies since 2014, however Ascent was the first to lose its license outright over noncompliance.
The health agency notified Ontario-based Agrima Botanicals on Sept. 26 that it was suspending the company's production and dealer licenses over infractions related to noncompliance with the Access to Cannabis for Medical Purposes Regulations and the Narcotic Control Regulations.
The company failed to demonstrate to federal authorities by February that the suspension of its cannabis licenses was unfounded, leading to the license revocation.
Ascent's stock, which is traded on the Canadian Securities Exchange as ASNT, has fallen 88% since September.
Matt Lamers can be reached at [email protected]
To sign up for our weekly international marijuana business newsletter, click here.